RARECAT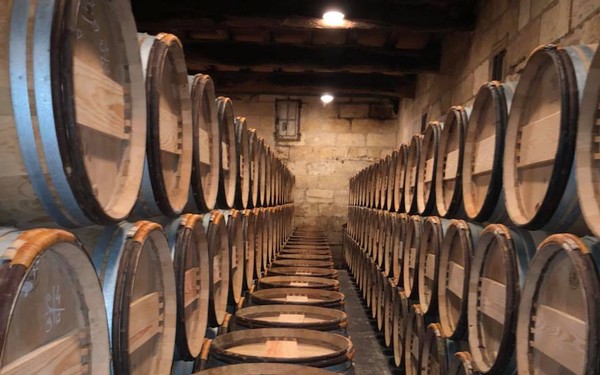 BUSINESS /21 FEB 2018
Noah Ross
RARECAT Pro Emphasizes Wine as a Global Business Tool
Globalisation-driven connectivity has caused seismic sectoral cross-pollination; financial inclusion has driven e-sports and virtual gaming in to a global phenomenon. Artists are for the first time able to showcase their portfolios around the world to the most apropos bidders and wines have evolved from a luxury and recreational delicacy to a networking platform used to enhance business.
We had the opportunity to speak with Sharon Harris, Winemaker, Founder and CEO of RARECAT and RARECAT Pro on how to steer this revolution; how wine can be leveraged effectively as a business and business marketing tool.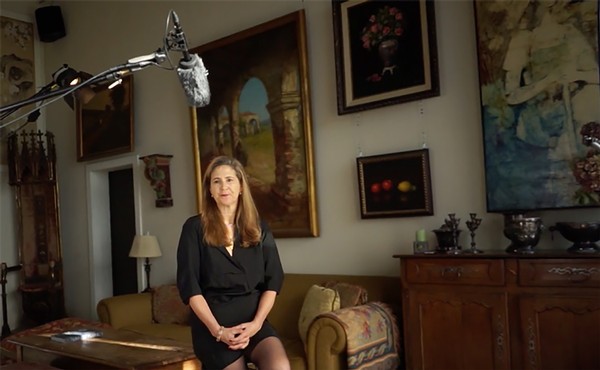 RARECAT hits the road to 23 cities using wine a powerful tool to connect companies to their stake holders with purpose. Click here for more from Wine Industry Advisors.
An Interview with RARECAT Owner and Director of Winemaking....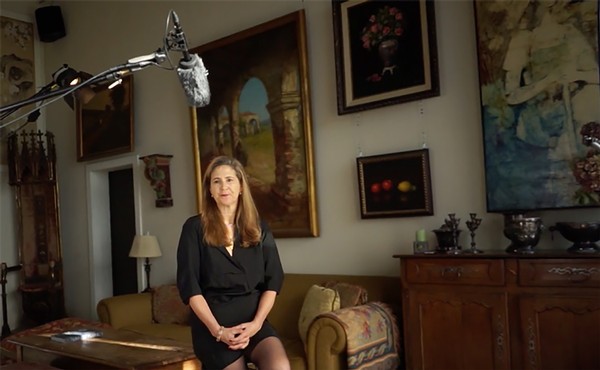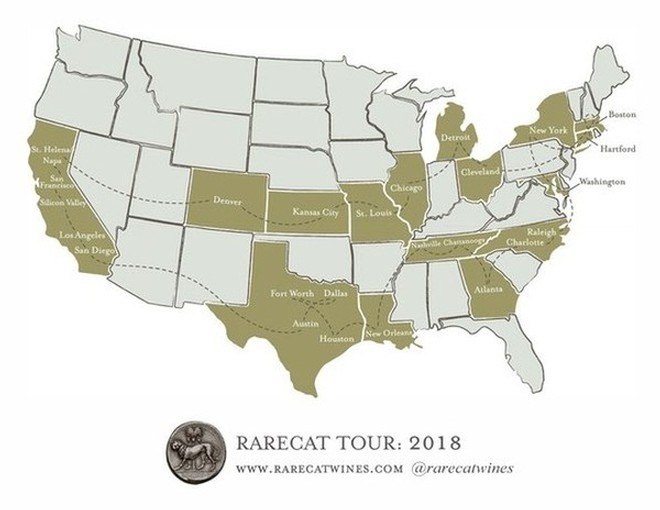 Sharon is taking her seminars on the road this spring! Join her in her quest to bring women together and empower them with the message of using wine as a powerful business tool. Sharon draws on her experience of educating thousands of executive women at seminars and tastings over the last 7 years. Sharon will be conducting seminars as team building for corporations as well as hosting winemaker lunches and other appearances, also highlighting RARECAT's current releases.

Watch the page on our website devoted to the trip for updates.

Sharon will be traveling to Denver, Kansas City, St. Louis, Chicago, Detroit, Cleveland, Boston, Hartford, New York, Washington, Raleigh, Charlotte, Atlanta, Chattanooga, Nashville, New Orleans, Houston, Ft. Worth, Dallas and Austin, beginning on April 2 and wrapping up on June 4.

Join Sharon for an empowering experience!

RARECAT Champagne, France ($79)
Mar 27, 2017 Updated Mar 29, 2017
There are many vivacious personalities in the Napa Valley — people who are as unforgettable as their wines -- but one of the most dazzling is Sharon Kazan Harris, owner of RARECAT wines here in St. Helena. Sharon's stories, such as taking a bus, nonplussed, after receiving a special invitation to Chateau Pavie when she was just 18 or 19, are rapid-fire and intermingled with tips and tricks to living an adventurous and meaningful life. When all this comes with one exquisite wine after another, you almost can't believe your luck at having found her and RARECAT.
In addition to making a Napa Valley cabernet sauvignon with iconic winemaker Joel Aiken, Sharon makes rosé, a St. Emilion wine, and a Crémant de Bordeaux, in addition to a Champagne. This richly textured and complexly divine Champagne is made in conjunction with Gonet, a highly respected Champagne house founded in 1830. Take a sip, and you will know what it is like to have a life well-lived.
Catherine Bugue is the Star's tasting panel writer. Her weekly pursuit of a good glass of wine provides a nice supply of choices for the Wine of the Week column. If you'd like to submit a Napa Valley wine for this column, please send it to the Napa Valley Wine Academy, 2501 Oak St., Napa, CA 94559.
How to Have A Fabulous French Getaway In Bordeaux
by Kristin Braswell for Fortune
.... " The villa is owned by Sharon Harris, entrepreneur and founder of Rarecat Wines. Harris fell in love with Saint-Emilion when she was 20 years old, and calls her single estate vineyard "a dream come true." For wine lovers, the Rarecat Saint-Emilion, a blend of Merlot and Cabernet Franc, is not to be missed."
To ready the whole story and find out great tips on what to see and do in Bordeauc, go to: http://www.forbes.com/sites/kristinbraswell/2016/02/18/how-to-have-a-fabulous-french-getaway-in-bordeaux/#46f8462244ad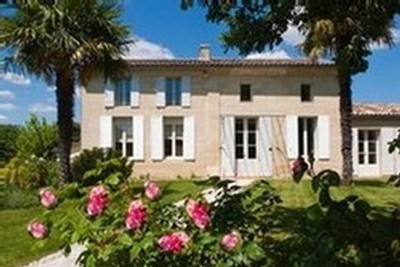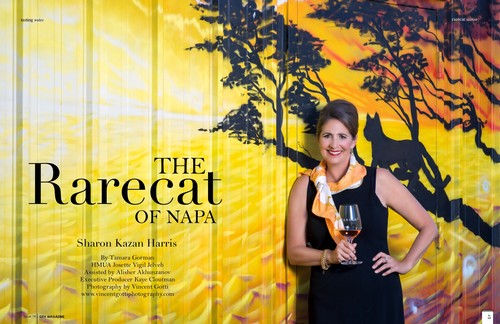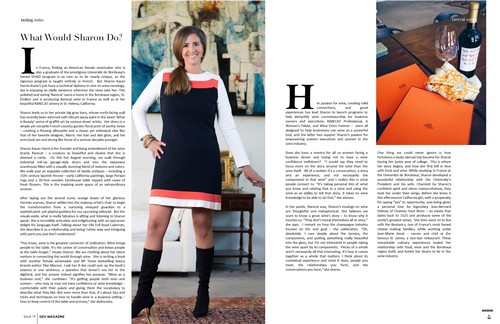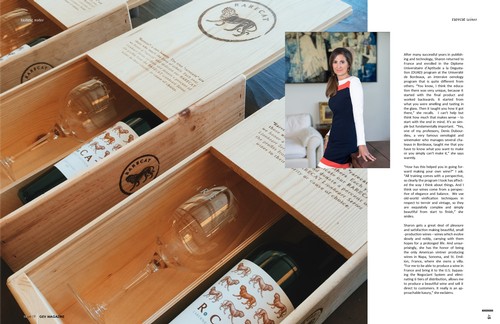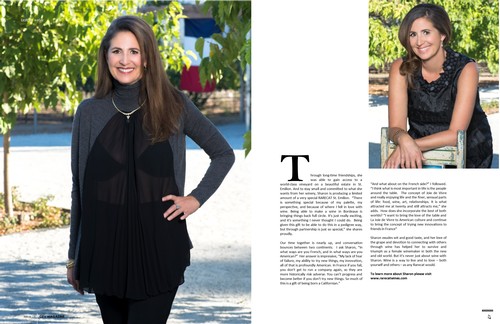 Bordeaux Voted Top Destination!
With the lowest euro in years... it's time to visit Bordeaux in 2016!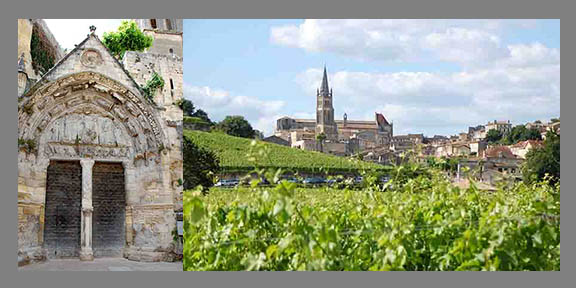 Dear Friends,
NY Times voted Bordeaux one of the top destinations in the world to to visit in 2016 and we couldn't agree more*. Bordeaux and the region's jewel, St Emilion, are both UNESCO World Heritiage sites.
RARECAT can arrange your villa stay, private wine guides and chefs, cooking classes, walking tours and much more. Bordeaux is the perfect destination for food and wine lovers. Our villa has old-world charm with world-class modern amenities. Located in the village of St Emilion, you are strolling distance to chateaux, wine shops and restaurants.
And best of all..... the euro is at its lowest level in 10 years making right now a great time to book RARECAT Villa in St Emilion. Audrey Club members receive a 20% discount off of listed rates.
L'Intendant
Zoom in on the bottles, 5 floors of beautiful Bordeaux wines. L'Intendant is located in the center of Bordeaux and a must see wine story for any wine collector.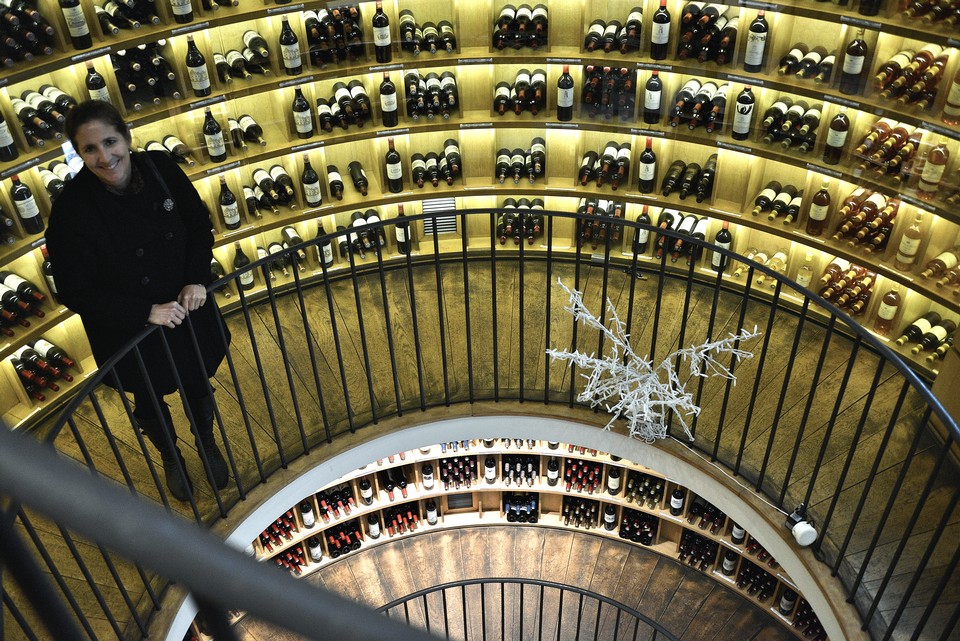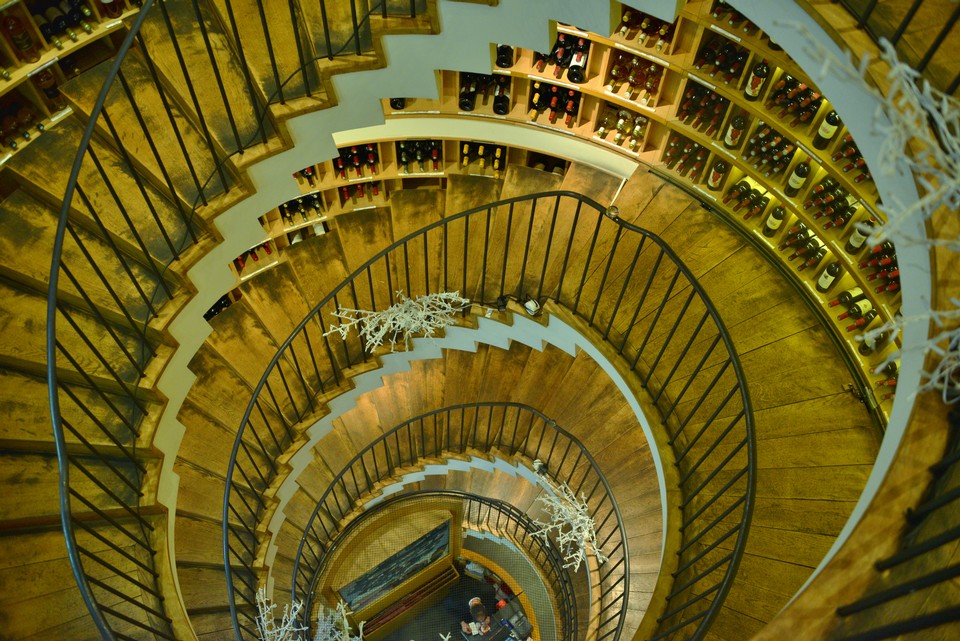 RARECAT In the NEWS
2010 Rarecat Wines Cabernet Sauvignon
A sexy, open-knit, round, generous red wine from the Old Toll hillside vineyard in Calistoga, the 2010 Cabernet Sauvignon offers lots of black currant and black cherry fruit intermixed with a notion of new saddle leather. This rich, full throttle Cabernet possesses some dusty tannins, but they are more than adequately compensated for by the wine's extravagant fruit. This 2010 should drink well for 10-15 years.
Wine Advocate #209 Reviewer: Robert Parker Rating: 92
Santa Clara Weekly
The event also included a reception, with wine tasting, hors d'oeuvres, ... Martinelli Winery, Mira Winery, Rarecat Winery, Sbragia Family Vineyards, ...
Napa Valley Register
Owner Sharon Kazan Harris cares deeply about balance and that shows in this beautifully balanced cabernet sauvignon (with 4 percent petite verdot).
Jolene
First, Heather Patz, co-founder of Patz & Hall Winery welcomed AWP's Boot ... Next it was off to local hot spot for sparkling and still wines, Iron Horse ... and A Woman's Palate co-owners Susan Citron and Sharon Harris greeted ...
Sandra Fischione Donovan
... Chappellet Winery, Rarecat Wines, Inman Family Wine and Failla Wines. Anne-Marie Failla, co-founder of Failla Wines, is originally from the ...
joanne wilson
Sharon owns 3 vineyards including Rare Cat, Common Dog and Amici. ... I loved speaking with Sharon because her passion for food and wine is ...
Rarecat – Sharon and John Harris purchased 80 acres in the hills above Calistoga – across from the base of the beautiful palisades (series of prominent vertical rock formations that are situated in this part of the Vaca mountains)
Red Slice
The panel's moderator, Sharon Harris, is owner and winemaker for Rarecat Wines but also founder of A Woman's Palate, a place for women who want ...
Robina Lewis
Don't miss vintner and AWP co-founder Sharon Harris as she talks to Laura Lawson, host of The Wine Crush. Sharon talks about women in wine, ...
Bacchus & Beery Wine Blog
Bacchus and Beery Wine Blog diary as they visit with Sean Sullivan of Sullivan Vineyards and Sharon Harris ofRarecat and Common Dog Wines.
Robina Lewis
Friday, September 20th, 5-7 pm. Vintners: Sharon Harris, Rarecat Wines Michaela Rodeno, Villa Ragazzi Wine. Saturday, September 21st, 12-4 pm
This was our second interview with Sharon, which took place at her home in St. Helena in February of 2011. This time she talks about her own projects featuring RareCat, CommonDog and Amici wines. You can check out Sharon's first interview all about Wine Entre Femme in our May podcast.
rayfister
John also has an amazing collection of vintage wine labels including .... Harris of Wine Entre Femme (and also ofRareCat and Common Dog wines).
Sharon Harris is the founder of Wine Entre Femmes and owner of RareCat & CommonDog wine. In this interview Sharon talks about women in the wine industry around the world. We interviewed Sharon at her home in St. Helena in February of 2011.
Smart Companies Radio interviews Sharon Harris, the owner of Napa Valley's Rarecat Wines. Sharon turned her life's passion into a thriving business, and she's committed to helping other women entrepreneurs be successful. She formed a group called Wine Entre Femmes comprised of some of the most remarkable women in wine.
ToutSuite Social Club
RARECAT = a woman of magnificent beauty. She is a bi-continental, French speakin', food lovin', wine makin', and hard pressin' Bon Vivant. Living in ...
Justine
The guests then got some time to mingle and network and sip a delicious white wine provided by Rarecat. The main event started as the guests sat ...
The Food Patrol
The evening begins at 5 p.m. with an hors d'oeuvre and wine reception, ... Company and Rarecat Wines– will provide wine pairings during the meal.
14 Feb 2009
Alliance Française
This is a longer version of an article also published in the Financial Times.