RARECAT
Using a Social Elixir to Promote Change: Sharon Kazan Harris, RARECAT Wines
Aug 31, 2018
by Cindy Rynning
For two hours, Sharon Kazan Harris and I laughed and chatted as if we had known each other for years. In reality, this conversation was our first. Sharon is the sole Owner and Director of Winemaking at RARECAT Wines, a company that produces single vineyard, small production wines using Old World vinification techniques, based in St. Helena, California. Sharon, who oversees all facets of wine production in Napa, Bordeaux, and Champagne, is the only American vintner producing estate wines in Bordeaux and Champagne. Her story is empowering and accomplishments many. Sharon admitted that her biggest challenge was graduating with honors from the Université de Bordeaux's famed D.U.A.D. program, a technical oenology diploma taught in French.
RARECAT Wines
Rarecat Wine was founded in 2009 by long time vintner Sharon Harris. She grew up in the San Francisco Bay Area but was not raised by family in the wine business. However, she recalls her parents enjoying the art of entertaining including a vivid memory of their flaming vodka watermelon drinks. Sharon remembers when she was hooked by wine – while studying for her degree in International Economics at UCLA she signed up for a study abroad program with the intent to learn French. She was accepted to the school's program in France – thinking she would be living in Paris but was surprised when she discovered the classes were held in Bordeaux. She celebrated her 21st birthday in Bordeaux and later she accepted a coveted invitation to spend a day at Château Haut-Brion where she tasted their now iconic 1982 vintage out of barrel and a 1966 vintage. This was the day that she began her love of fine wine and infatuation with Bordeaux and Saint-Émilion.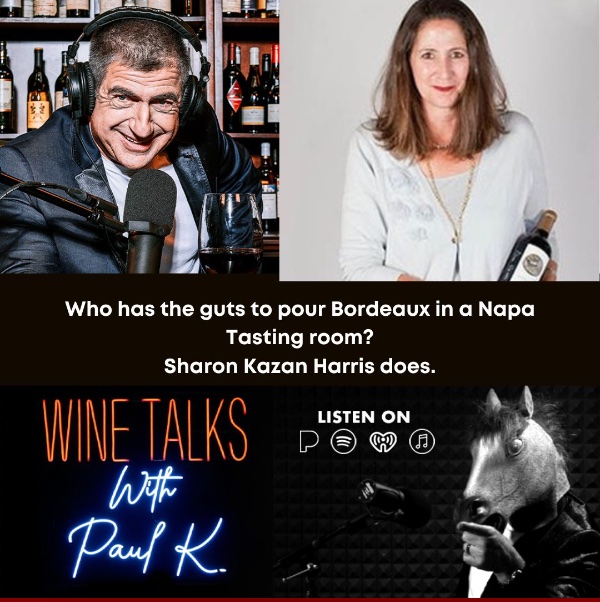 https://www.dropbox.com/s/pl1kubbz0xhe1sn/sharon_winetalk_podcast_mixdown.mp3?dl=0

Harris shows how wine can connect women and help them advance their careers.
Before Sharon Harris launched Rarecat in 2009, she went through a process of examining what wine really meant to her. She'd fallen in love with wine as a college student when she'd spent her junior year abroad in France. But since then she'd worked in publishing, advertising, and technology, and before she made wine her next career, she thought it important that she understand the source of her passion. "It was always that wine connected people," she says. "Conversations happen with greater ease when there's wine at the table."
For Harris, one particular group needed connecting: women, particularly women at work. So Rarecat—the name, Harris says, is meant to suggest a woman of distinctive beauty—would be not just a business for Harris, but a means of advancing social change. "Helping women use wine as a tool meant that they could engage in conversation very often with people who run corporations, control budgets, hire individuals—in some ways, very similar to golf."
She created a seminar called "Don't Give Up the Wine List," a reference to the idea that women at a business dinner often abdicated the wine choice to men, a symbolic transference of power. "What happens to subconscious biases when you give the wine list to someone else?" Harris asks. "That person subconsciously has the authority to control the conversation. They're usually paying the bill. So taking control of that wine list was correlated to taking control of the authority at that table."
Don't Give Up The Wine List began as a seminar that laid the groundwork for women to think of wine "as a tool rather than a beverage to drink," Harris says. Harris would help women who didn't know a lot about wine develop confidence around ordering it. She encouraged women to learn the basics about what she calls "world-class regions"—as she says, "there's no bad champagne, there's no bad Napa cab"—while paying attention to whatever region a wine menu emphasized and engaging with "the most powerful person on the planet when you're ordering wine"—the sommelier.
Harris has gone on to develop other programs customized for clients that focus on tasting, regional differences, and even the color of the wine. "My business today is not only focused on empowering women and diversity," she says, "it's about helping corporations leverage and connect to their clients and their teams with a specific purpose of driving sales and business development."
None of this would work, Harris emphasizes, if Rarecat made lousy wine "If the product is crap, it doesn't matter," she says. "The wine had to be extraordinary or the message wouldn't have merit."
Rarecat, which only makes about 3,000 cases of wine a year, makes a flagship cabernet, along with excellent rosés, pinot noirs, and sauvignon blancs. Harris, who returned to France to study winemaking at the University of Bordeaux, even offers a champagne and a sparkling wine from Bordeaux. "When people taste the wine, they're blown away by how beautiful they are," Harris says. "It increases my credibility."
For more information, visit Rarecat Wines.
Rarecat's Sharon Kazan Harris Is Connecting Women Winemakers in Napa and Bordeaux
WORDS: KATIE BROWN
For many wine lovers, bigger is truly better. Rolling vineyards, bold flavor profiles, and magnum-sized bottles are often celebrated in the industry and among wine drinkers. But then, some oenophiles see the beauty in the small things. Sharon Kazan Harris, owner and director of winemaking at Rarecat Wines in Rutherford, Calif., is one such wine lover and producer. With an emphasis on artisanal winemaking and one-on-one interactions with consumers, Rarecat embraces old- school techniques with a modern twist.
Sharon Harris voted 29 Most Ground Breaking Women Changing the World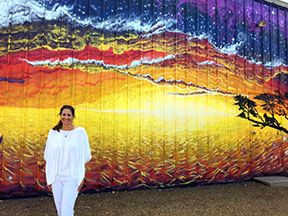 While spending many years working in executive positions in publishing, advertising, technology, and a tech investing, Sharon Kazan Harris's dream of working in the wine industry was ever present. Today, she is the sole owner and Director of Winemaking for RARECAT Wines. Sharon shared with me everything from how she fell in love with wine, to how she uses one passion project to fuel another: her mission to empower women across the USA & beyond.
Here is the link to iTunes podcast with Positively Gothan Gal.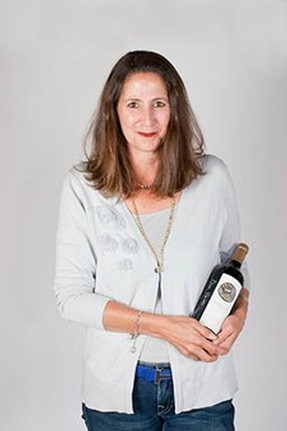 Sharon Kazan Harris Owner and Director of Winemaking RARECAT Wines Sharon fell in love with wine in Bordeaux when she was 20 years old, a time when she was obsessed with speaking French and living abroad. There to study French, Bordeaux taught her some of the most important things in my life: an appreciation of fine food and wine, and a joie de vivre one gets from sharing those things with those we love and cherish.
Most people have long lists of accolades that define their life's successes. For her, it is quite the opposite — success has been a result of fortuitous introductions, dreaming big ( with the ability to make ideas happen), and a willingness to try new things. Her love of food and wine directly stems from naive gumption, charm, and a desire to learn, all of which led her to my first wine experience at Haut Brion; then to living with France's most famed cheese making family; and finally to a cooking internship under the wings of Amat, a famous 2 star chef in Bordeaux.
She longed to be in the wine industry for decades, but getting to Napa Valley was like driving on a windy, country road verses a toll highway. Spent many years working in executive positions in publishing (Managing Director of Miller Freedman's International Division), advertising (President of an ad agency, Transphere), and technology (VP of Sales of Inktomi, an internet search engine start-up, internet consultant to VISA and Estamp) and a tech investor. Luckily a successful career in tech allowed her to trade computers for vineyards.
Undoubtedly the hardest thing she has accomplished is graduating with honors from the Universite de Bordeaux's famed D.U.A.D. program, a technical oenology diploma taught in French. Today, she serves as the sole owner and Director of Winemaking for RARECAT Wines and oversee all aspects of our wine production in Napa, Bordeaux and Champagne. While promoting RARECAT, her greatest passion has been empowering women. She has used wine as a tool to bring together thousands of executives to connect with their stakeholders. She is proud to be the only American vintner producing estate wines in Champagne and Bordeaux.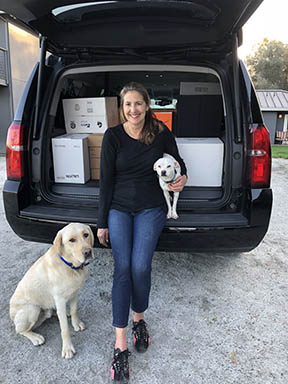 Packing for a 2 1/2 Month RARECAT Road Tour
I have traveled extensively around the world since I was 20 years old. It was on my first trip to France that I fell in love with wine at 20 years old. I love to travel and I like traveling light. However, packing for a 2 1/2 month, 23 city RARECAT Road Tour with 45+ events, was a whole new level of coordination.
I find it easy to speak in front of 100 people - sharing stores and information about wine. I am confident in the cellar and kitchen, and I can hit a tennis ball with top spin but small details and being organized does not come naturally. Panic is a great teacher. I had lists within lists, many added to during numerous sleepless nights, and started ordering supplies weeks ago (Yes, I had Tide Spot sticks in case I spill wine on someone).
So.... here is my list. If you are planning a cross country trip as a vintner doing 45+ events... here is what you need to take.
2018 RARECAT Tour Packing List
Coravin and capsules
pourers
wine keys
decanter
Champagne stoppers
pens
order forms
RARECAT wooden box
RARECAT magazines
RARECAT t-shirts
stickers
plastic bags
hanging tags
gift bags
mailing list sign up form
tour statistics with clip board
emergency medical kit
flash light
pepper spray
phone holder
blanket to cover contents
car organizer
thermos for coffee from REI
cooler larger enough to hold wine bottles
ziplock bags (protect wine labels)
garbage bags and hand wipes
bathing suit
Susan Bell moisturizer and sunscreen
personal and business check books with enevelops
business cards
travel hair blower
RARECAT wine glasses and dump bucket
clothes & shoes
Sharon Kazan Harris is a Rutherford winemaker and entrepreneur who conducts seminars educating business professionals. She will start her 23-city tour beginning April 3-4 in Denver and end June 4-5 in Houston.