RARECAT Tour
Connecting with Purpose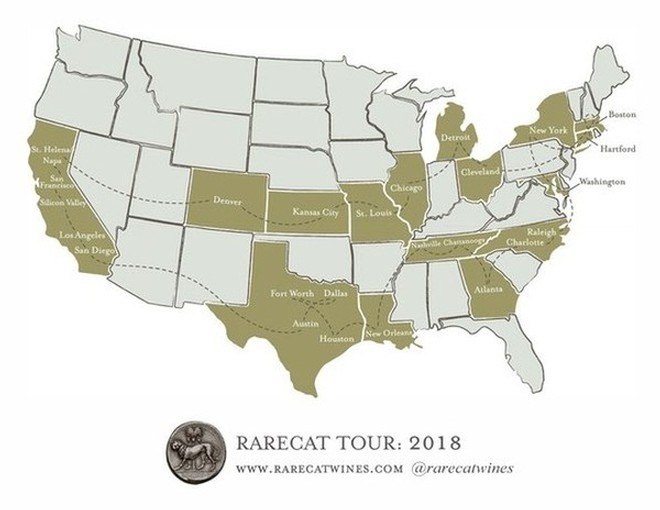 Starts March 27, 2018
Denver, Kansas City, St Louis, Chicago, Detroit, Cleveland,
Boston, New York, Hartford, Washington DC,
Raleigh, Charlotte, Atlanta, Chattanooga, Nashville,
New Orleans, Lafayette, Houston, Dallas, Fort Worth.
San Diego, Los Angeles, Silicon Valley, San Franciso, Napa.
Our RARECAT vision is to use wine to impact positive change. We believe that change starts with conversations and there is no better way to get people to the table talking then by sharing a glass of beautiful wine.
Starting March 27, 2018, RARECAT is driving across America using wine as a tool to connect our corporate partners emphasizing the importance of elevating women and promoting diversity. We believe it is time to bring people together to do business together. Having worked with thousands of professionals over 9 years, we understand the power of using wine + education + fun to elevate corporate events.
Take a look at media coverage on our tour, click here.
Are you interested in join us, hosting a corporate event, finding out more information about RARECAT Professional..... please fill out the form and we will get back to you right away.
We hope you will follow us on Facebook, Instagram and twitter ... @rarecatwines.