Media Resource Center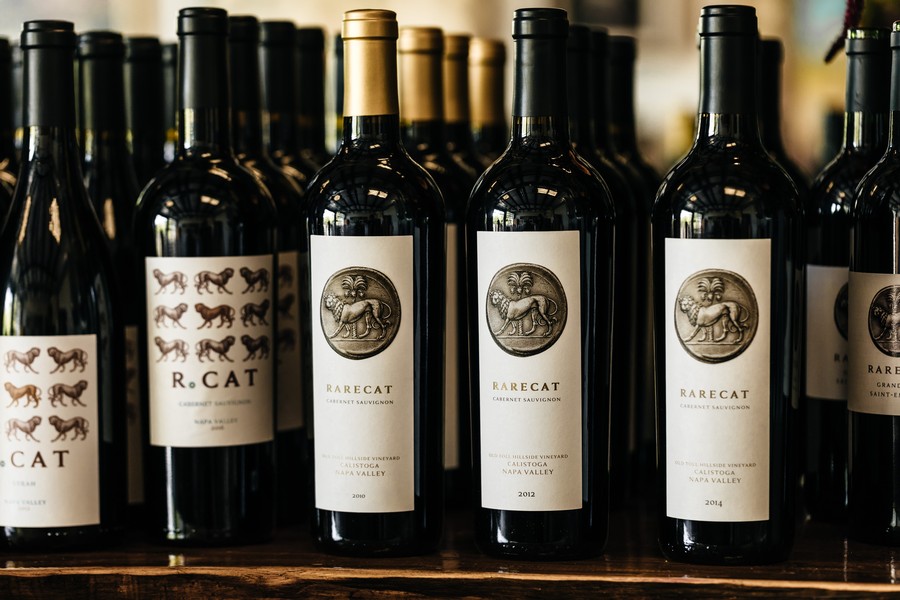 ---
Vision
To use wine to impact positive change. RARECAT has empowered thousands of women using wine as a business tool through a seminar called Don't Give Up the Wine List.
Creating wine is so much more than cultivating and bottling great fruit. It really is a passion, A passion that drives us to create something rare and exquisite, something elusive, but something that once discovered remains with you forever. this was the genesis for RARECAT.
RARECAT WINES
PO BOX 801
RUTHERFORD, CALIFORNIA 94573
Phone: (707) 968-5031
Email: INFO@RARECATWINES.COM
Sharon Kazan Harris
Owner & Director of Winemaking
E: sharon@rarecatwines.com
Bio
Wines
RARECAT Cremant de Bordeaux
RARECAT Rosé Champagne
RARECAT Blanc de Blancs Champage
RARECAT St Emilion
RARECAT Napa Valley Cabernet Sauvignon
RARECAT Russian River Pinot Noir
RARECAT Chardonnay
RARECAT Wines are sold direct from the winery through memberships and allocations.
Trademarks
RARECAT
R.CAT
Old Toll
Garnetto
Don't Give Up the Wine List
Wine to Meeting
Business Uncorked

RARECAT Wines is a 100% woman-owned small business based in Napa Valley. RARECAT's first vintage was 2009.