Our Story
It started in Bordeaux in 1983...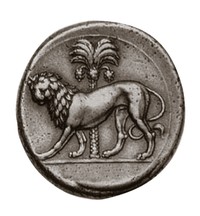 THE LOVE OF WINE BEGAN IN BORDEAUX...
It was during a junior year abroad in France where Sharon Kazan Harris spent a year at the Université de Bordeaux. As a student she was taken under the wing of the wife of the University's president, which is how she found herself, at age 20, being taken on a personal tour of Chateau Haut Brion, producer of one of the greatest wines in the world. The tour was led by the legendary Monsieur Delmas (Senior) himself, who kindly let her taste the renowned 1982 vintage out of the barrel, followed by the 1966. That moment changed her life, and sealed her interest in wine and the Bordeaux region itself. Sharon applied and was accepted to the famous DUAD program (the Diplome Universitaire d'Aptitude a la Degustation des Vins) offered through the Universitié de Bordeaux's Oenology department and graduated with honors.
RARECAT Wines produces ultra premium, limited production wines in four best-in-class regions: Napa Valley, Champagne, Bordeaux and Russian River. Our California-born, Universitie of Bordeaux wine-educated winemaker-owner blends the best of Old World and New World to achieve a rare elegance and balance that defines the RARECAT style.
RARECAT Wines is built on the philosophy of a Joie de Vivre life. A joy of everything that connects people at the table over a glass of wine. Connecting to important things in life, and experiencing joy with the people you love, cherish, and want to meet!