January 30, 2018 | Sharon Kazan Harris
RARECAT Tour: March 27 - June 5, 2018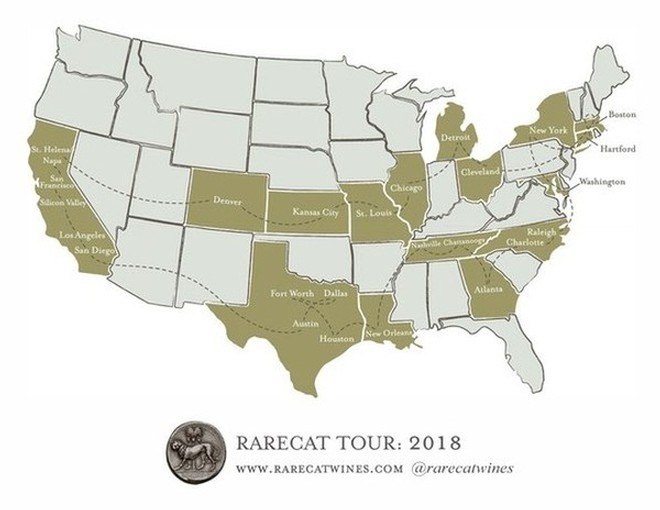 Sharon is taking her seminars on the road this spring! Join her in her quest to bring women together and empower them with the message of using wine as a powerful business tool. Sharon draws on her experience of educating thousands of executive women at seminars and tastings over the last 7 years. Sharon will be conducting seminars as team building for corporations as well as hosting winemaker lunches and other appearances, also highlighting RARECAT's current releases.

Watch the page on our website devoted to the trip for updates.

Sharon will be traveling to Denver, Kansas City, St. Louis, Chicago, Detroit, Cleveland, Boston, Hartford, New York, Washington, Raleigh, Charlotte, Atlanta, Chattanooga, Nashville, New Orleans, Houston, Ft. Worth, Dallas and Austin, beginning on April 2 and wrapping up on June 4.

Join Sharon for an empowering experience!

Comments
Commenting has been turned off.