RARECAT
The rest of my RARECAT Rebooter story started last summer! If you are just chiming into our RARECAT blog page read my last post and you will be up to speed!
After studying WSET Level 3 at the Napa Valley Wine Academy (NVWA), I wanted to immerse myself in the world of wine and make use of my theory knowledge by getting any hands-on experience I could. Being 20+ years out of college I never thought I would do another internship, however I saw it as the best use of my knowledge and time to achieve a lifelong dream! Through a referral by the NVWA I was introduced to Sharon Kazan Harris, Owner and Director of Winemaking at RARECAT Wines! Sharon and I spoke for a few months and realized we could help one another based on our individual areas of expertise. Sharon was certainly the bigger benefactor in our relationship as she created opportunities for me that others dream about. People tell me often that I am living their dream!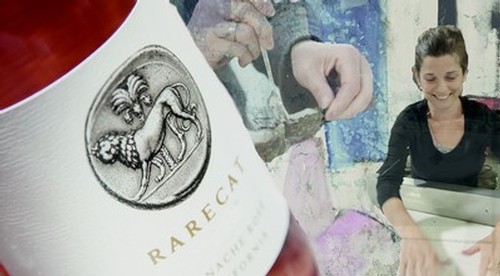 My internship started August of 2015 with a focus on development, production, and the launch of a new consulting business called RARECAT Professional, which designs programs for businesses using wine as a business tool! My the internship was very well rounded allowing me to work all areas of an established winery from production, business development, operations, and creating special client experiences! The weekend I arrived from North Carolina I jumped right in and met some special RARECAT clients and helped to pour wine.

With the early harvest in Napa, I started working almost immediately with our consultant winemakers Joel Aiken for the production of RARECAT's 2015 Old Toll Cabernet, and Rollie Heitz for RARECAT's 2015 Rose'. The Rose' production was my pet project and for the next six weeks I worked with Rollie and Sharon relating what I had learned in class to the winemaking process. I sorted, crushed, pressed, racked, pulled samples, blended, and bottled. I was able to work with and learn from two extremely well respected winemakers in Napa. The 2014 RARECAT Rose' was named Brigitte, after Brigitte Bardot because she was a RARECAT, a woman of such magnificent beauty, a rarity. My internship ended with Sharon's offer to work full time at RARECAT and to eventually put "Jennifer" on the label! I do not look like Brigitte, however Sharon told me I was a true RARECAT and that's good enough for me!

Stay tuned as I talk more about our RARECAT Ambassador program this week and share some great experiences of my trip to Champagne and Bordeaux with Sharon!
One of my lifelong dreams was to work at a winery. I didn't know how the story would unfold, however I envisioned harvesting grapes and making wine someday. Every few months for the past 15 years I have taken out that notebook with my life aspirations and check marked what I had accomplished and earmarked future goals.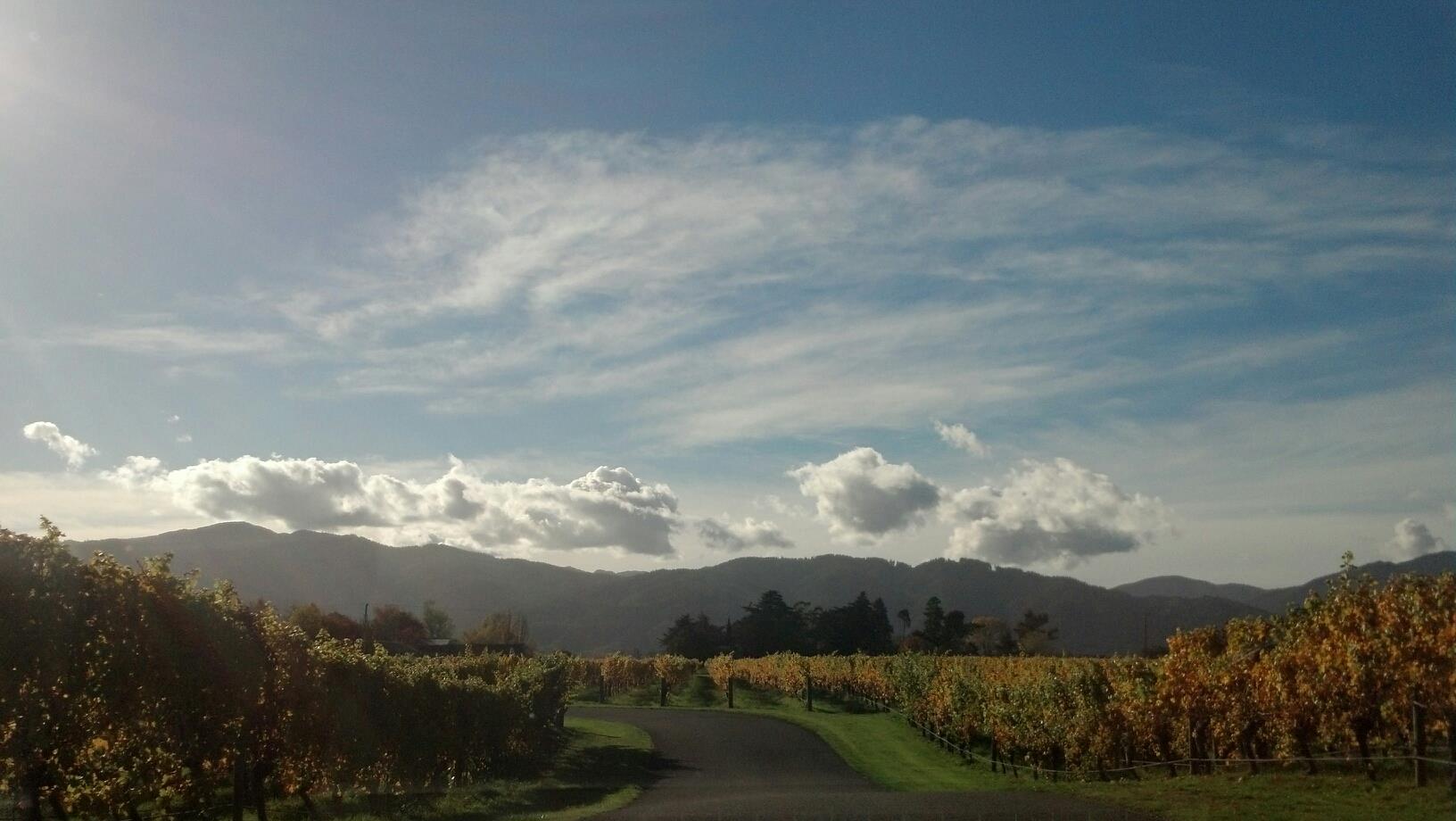 In October 2014, I left a very successful property management recruiter position of 14 years. This was not an easy transition for me especially because I intentionally left my job without another one. As a recruiter you never encourage your own candidates to do this, and I was preaching to them and doing the opposite. Everyone is motivated differently. My motivation came from wanting to explore several interests with special attention toward wine and food. I started researching several wine schools and certifications the summer of 2014. I had fundamental knowledge of wine and food from growing up around the restaurant business and my father's wine bar, however never intentionally studied either craft.
I chose the Napa Valley Wine Academy because of the instructor's credentials and the array of certifications and programs available. I loved that the Academy was in the heart of Napa Valley! My initial goal was simple. I wanted to take my fundamental wine experience and immerse myself in theory knowledge and any hands-on experience for exposure. The NVWA WSET program gave me the jump-start I needed to enter the wine world. My intention mixed with opportunity led me down an exciting wine path that I started to visualize years ago! I made lifelong friends that I traveled abroad with to study wine and currently see on the east and west coasts!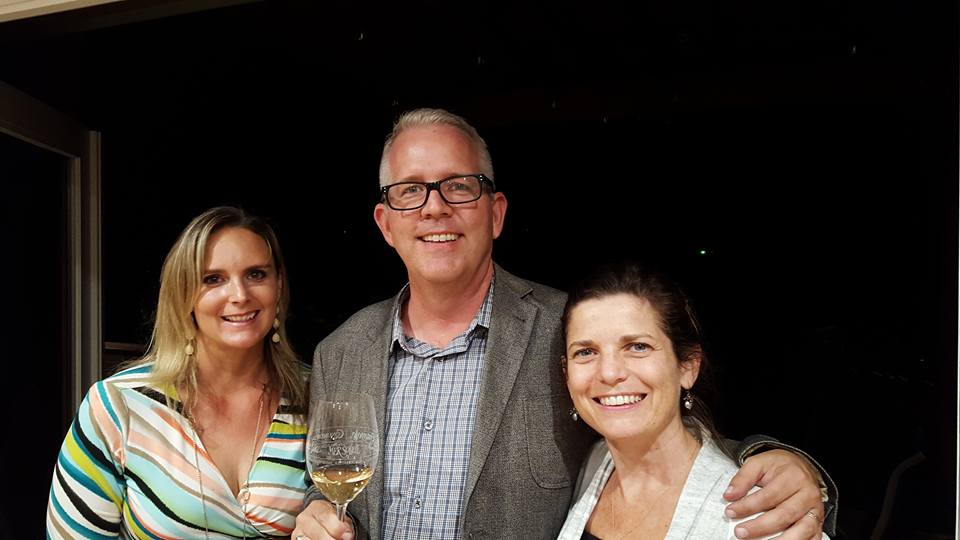 Starting the WSET program through the NVWA has been one of my most rewarding personal achievements. It was exciting and fulfilling! I didn't know what the next chapter would look like. For the first time in a very long time, I was Ok with that. I was fully immersed and present in this new world I was creating for myself.
I'm excited to share the rest of this story and will soon. My goal is to share my joie de vivre of my world wide wine and food journeys and every so often something that I have checked off on my experience bucket list!
How to Have A Fabulous French Getaway In Bordeaux
by Kristin Braswell for Fortune
.... " The villa is owned by Sharon Harris, entrepreneur and founder of Rarecat Wines. Harris fell in love with Saint-Emilion when she was 20 years old, and calls her single estate vineyard "a dream come true." For wine lovers, the Rarecat Saint-Emilion, a blend of Merlot and Cabernet Franc, is not to be missed."
To ready the whole story and find out great tips on what to see and do in Bordeauc, go to: http://www.forbes.com/sites/kristinbraswell/2016/02/18/how-to-have-a-fabulous-french-getaway-in-bordeaux/#46f8462244ad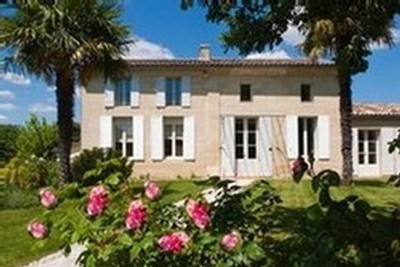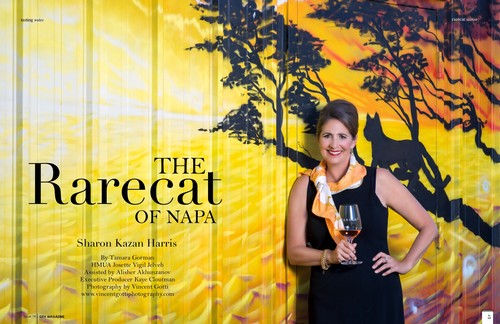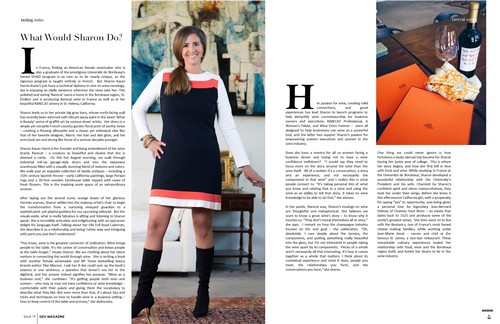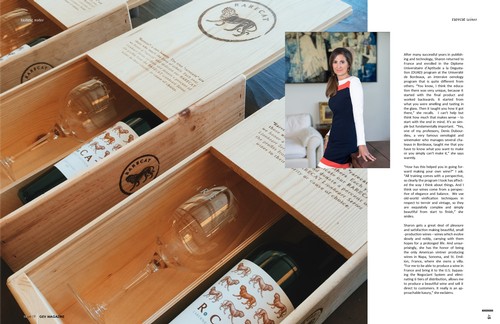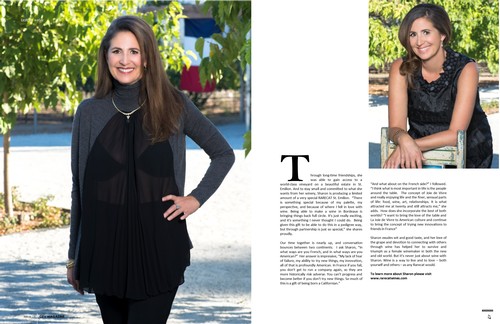 Bordeaux Voted Top Destination!
With the lowest euro in years... it's time to visit Bordeaux in 2016!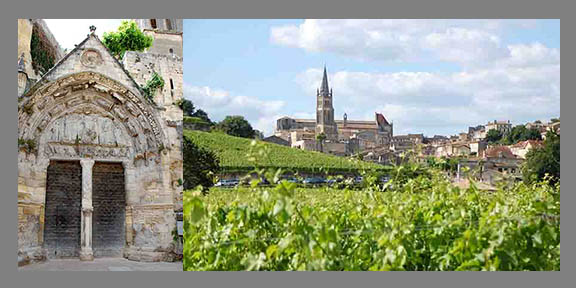 Dear Friends,
NY Times voted Bordeaux one of the top destinations in the world to to visit in 2016 and we couldn't agree more*. Bordeaux and the region's jewel, St Emilion, are both UNESCO World Heritiage sites.
RARECAT can arrange your villa stay, private wine guides and chefs, cooking classes, walking tours and much more. Bordeaux is the perfect destination for food and wine lovers. Our villa has old-world charm with world-class modern amenities. Located in the village of St Emilion, you are strolling distance to chateaux, wine shops and restaurants.
And best of all..... the euro is at its lowest level in 10 years making right now a great time to book RARECAT Villa in St Emilion. Audrey Club members receive a 20% discount off of listed rates.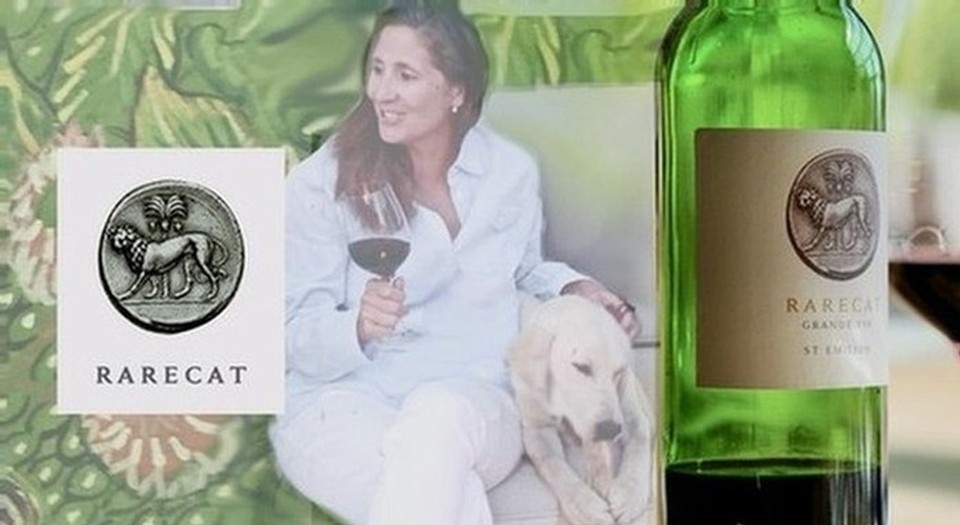 Dear Friends,


We would like to thank our RARECAT family and friends for the overwhelming support in 2015! We have met so many wonderful people this year and laughed more times than one can count. Life really is wonderful. We promise to focus on putting beauty in the bottle so you can connect and create special moments with the people you love, cherish, and want to know better. That is our RARECAT promise.

RARECAT Wines are sold direct from the winery and thanks to your support we are sold out of most of our wines. We created the Audrey Club to guarantee our most wonderful clients access to our RARECAT Old Toll Cabernet and to be first on all of our releases. We recently added several options to give club members more flexibility.

2015 Harvest: Earliest and Smallest and Suberb....

Across the Napa Valley, yields were 30 - 70% down from 2014. Unfortunately, we were on the higher side of those numbers. Shatter hit hillside vineyards heaviest in the spring and that combined with two previous big years, lots of sun and no water… we saw low yields. Warning, we won't have much but it will be beautiful!

Only Female American Vintner producing wine in St Emilion, Bordeaux, France

RARECAT Wines is producing wines in St Emilion. Our RARECAT St Emilion comes from a single estate vineyard on the plateau calcaire where all the premiere Grand Crus are founded. It is a traditional blend of Merlot and Cabernet Franc produced to reflect the magnificent terrior. After many months of government paperwork, we are thrilled to confirm RARECAT St Emilion will arrive to our shores in January 2016. We will fill all RARECAT St Emilion orders and allocations first before making it available to our clients.

NEW: RARECAT Estate Champagne coming this spring - time to celebrate.
RARECAT in partnership with Michel Gonet will offer a special selection RARECAT Champagne. Our first RARECAT Estate Champagne is a single vineyard, blanc de blanc, vintage brut. The champagne is produced by Michel Gonet, a family owned champagne house run by the same family since 1802 and bottled specifically for RARECAT. Our goal is to have this very special champagne in the US by April and in time to share at our RARECAT Trunk Shows. The RARECAT Champagne will only be available to purchase directly from the winery in California.

RARECAT Professional - connection you to those you want to meet.

Helping corporations connect to their clients and stake-holders.
RARECAT is the only winery focused on using wine as a business tool and helping corporations build connections with clients and stakeholders. Our corporate consulting program was officially launched in the Fall. We have had overwhelming interest in creating and providing professional wine seminars and events. We have worked with consulting firms, banks, major law corporations, tech companies and several professional organizations providing fun, entertaining, and educational programs. Having the winemaker and owner at the seminar elevates the special nature of events, creating programs highly valued by companies. Our seminar series include Wine for Business 101, Don't Give Up the Wine List, and French Wine 101 for Executives. Click here for more information about RARECAT Professional or call Sharon directly at 650-464-9408 to discuss bringing RARECAT Professional to your company.

Audrey Club - more options for our beloved club members.
We continue to focus on putting beauty in the bottle so our clients can focus on enjoying and sharing wines with the people they love. We believe wine is the most powerful tool to connect people to each other. Our Audrey Club is filled with marvelously interesting, very funny, smart, successful, wonderful wine lovers. Our goal in 2016 is encouraging our RARECAT family to use our Audrey Club parties as excuses to come visit us in Napa!

Mark You Calendars:

April 23rd, 2016: Tunnel of Love Party - featuring our RARECAT Rosé and RARECAT Champagne

October 1st, 2016: Harvest Release Party and What is Beauty? - featuring our RARECAT Old Toll Cabernet


PS….

RARECAT Trunk Shows - wonderful way to try and buy wines.
RARECAT will hit the road in April and May of 2016 to share our special, limited production wines. Our RARECAT Trunk Shows are hosted by friends of RARECAT Wines, always in beautiful private locations. Wine lovers are invited to come, try and able to buy wines. It is a lovely way to discover beautiful wines in a convivial, fun, private setting. If you are interested in hosting a trunk show, please email sharon@rarecatwines.com about details.

New Additions to the Family

Jennifer joined RARECAT in August 2015 as an intern. Jennifer quit her position as a real estate executive recruiter to pursue her passion for wine. She studied at the Napa Valley Wine Academy, and is a WSET Level 3 candidate. During her internship, Jennifer oversaw our RARECAT Rosé project from harvest through bottling. Jennifer quickly became family and it would be impossible to have her leave RARECAT. She has agreed to continue working for RARECAT from her home in North Carolina and Napa Valley focusing on client experiences and business development. In her honor, we have named our 2015 RARECAT Rosé, "Jennifer" - she is a true rare cat and has touched our hearts and the hearts of many of our clients... Bienvenue "JE-ni-fur".

Buddy
If you visited RARECAT this summer or fall, you probably met Buddy - our golden labrador puppy. He was often found stealing things out of people's purses, jumping in the fountain, and running through the barn wet or raiding the garbage cans. We think he has as many admirers as our wines. We can now officially confirm Buddy is in training to be a well-behaved dog! Although to be honest, he is resisting and if you visit in 2016 don't expect miracles. He is however still adorable....



L'Intendant
Zoom in on the bottles, 5 floors of beautiful Bordeaux wines. L'Intendant is located in the center of Bordeaux and a must see wine story for any wine collector.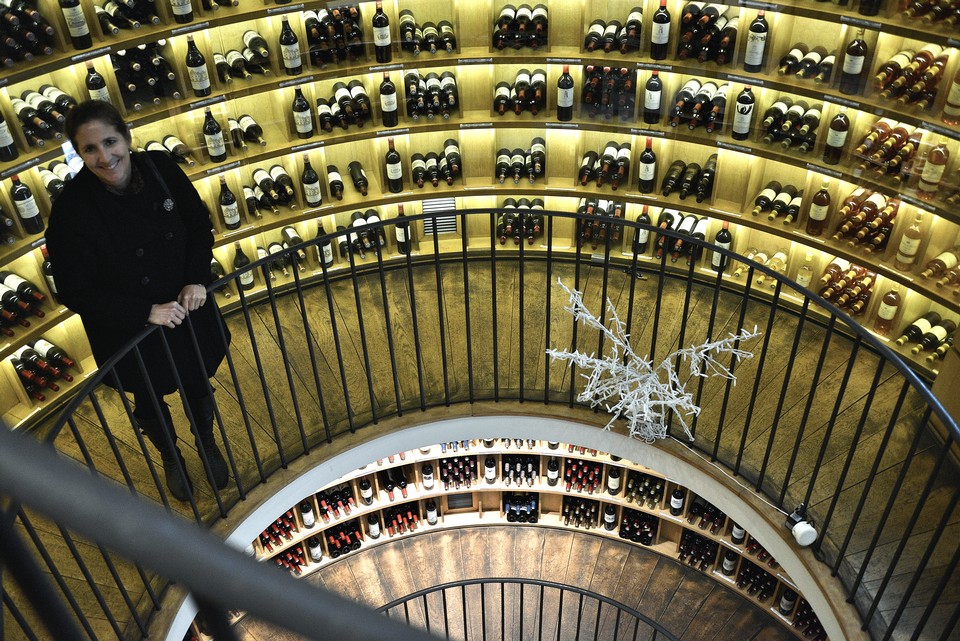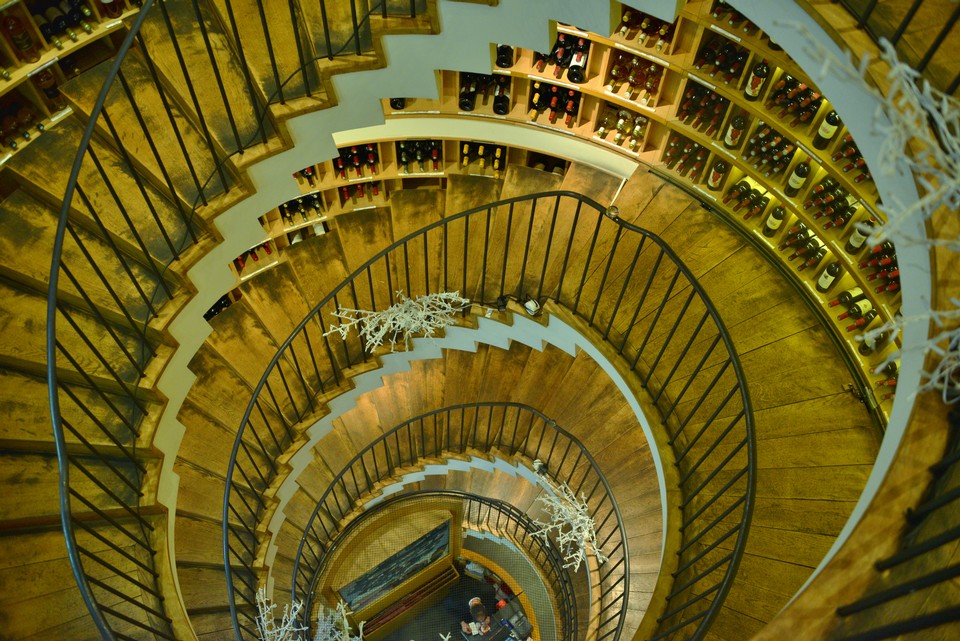 A picture says a thousand words...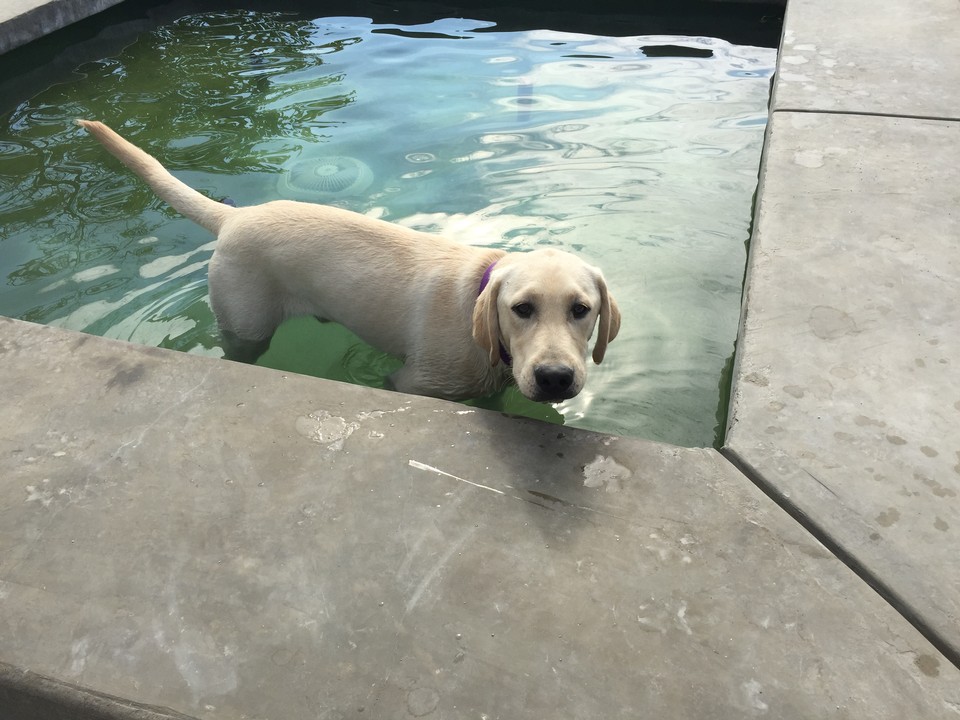 RARECAT In the NEWS
2010 Rarecat Wines Cabernet Sauvignon
A sexy, open-knit, round, generous red wine from the Old Toll hillside vineyard in Calistoga, the 2010 Cabernet Sauvignon offers lots of black currant and black cherry fruit intermixed with a notion of new saddle leather. This rich, full throttle Cabernet possesses some dusty tannins, but they are more than adequately compensated for by the wine's extravagant fruit. This 2010 should drink well for 10-15 years.
Wine Advocate #209 Reviewer: Robert Parker Rating: 92
Santa Clara Weekly
The event also included a reception, with wine tasting, hors d'oeuvres, ... Martinelli Winery, Mira Winery, Rarecat Winery, Sbragia Family Vineyards, ...
Napa Valley Register
Owner Sharon Kazan Harris cares deeply about balance and that shows in this beautifully balanced cabernet sauvignon (with 4 percent petite verdot).
Jolene
First, Heather Patz, co-founder of Patz & Hall Winery welcomed AWP's Boot ... Next it was off to local hot spot for sparkling and still wines, Iron Horse ... and A Woman's Palate co-owners Susan Citron and Sharon Harris greeted ...
Sandra Fischione Donovan
... Chappellet Winery, Rarecat Wines, Inman Family Wine and Failla Wines. Anne-Marie Failla, co-founder of Failla Wines, is originally from the ...
joanne wilson
Sharon owns 3 vineyards including Rare Cat, Common Dog and Amici. ... I loved speaking with Sharon because her passion for food and wine is ...
Rarecat – Sharon and John Harris purchased 80 acres in the hills above Calistoga – across from the base of the beautiful palisades (series of prominent vertical rock formations that are situated in this part of the Vaca mountains)
Red Slice
The panel's moderator, Sharon Harris, is owner and winemaker for Rarecat Wines but also founder of A Woman's Palate, a place for women who want ...
Robina Lewis
Don't miss vintner and AWP co-founder Sharon Harris as she talks to Laura Lawson, host of The Wine Crush. Sharon talks about women in wine, ...
Bacchus & Beery Wine Blog
Bacchus and Beery Wine Blog diary as they visit with Sean Sullivan of Sullivan Vineyards and Sharon Harris ofRarecat and Common Dog Wines.
Robina Lewis
Friday, September 20th, 5-7 pm. Vintners: Sharon Harris, Rarecat Wines Michaela Rodeno, Villa Ragazzi Wine. Saturday, September 21st, 12-4 pm
This was our second interview with Sharon, which took place at her home in St. Helena in February of 2011. This time she talks about her own projects featuring RareCat, CommonDog and Amici wines. You can check out Sharon's first interview all about Wine Entre Femme in our May podcast.
rayfister
John also has an amazing collection of vintage wine labels including .... Harris of Wine Entre Femme (and also ofRareCat and Common Dog wines).
Sharon Harris is the founder of Wine Entre Femmes and owner of RareCat & CommonDog wine. In this interview Sharon talks about women in the wine industry around the world. We interviewed Sharon at her home in St. Helena in February of 2011.
Smart Companies Radio interviews Sharon Harris, the owner of Napa Valley's Rarecat Wines. Sharon turned her life's passion into a thriving business, and she's committed to helping other women entrepreneurs be successful. She formed a group called Wine Entre Femmes comprised of some of the most remarkable women in wine.
ToutSuite Social Club
RARECAT = a woman of magnificent beauty. She is a bi-continental, French speakin', food lovin', wine makin', and hard pressin' Bon Vivant. Living in ...
Justine
The guests then got some time to mingle and network and sip a delicious white wine provided by Rarecat. The main event started as the guests sat ...
The Food Patrol
The evening begins at 5 p.m. with an hors d'oeuvre and wine reception, ... Company and Rarecat Wines– will provide wine pairings during the meal.
14 Feb 2009
Alliance Française
This is a longer version of an article also published in the Financial Times.