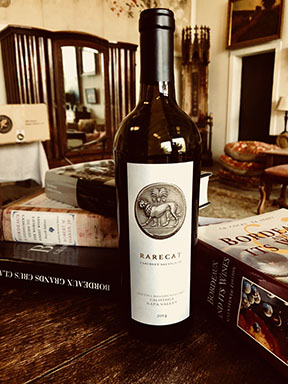 No fee to join, this club ships wine to you twice a year. Customize options to fit your preferences. Get access to private club events, take advantage of special offers, and support charity causes. Includes complimentary visits at RARECAT's Grey Barn plus 40% off RARECAT Villa accommodations in Saint-Émilion. All purchases are subject to sales tax and a flat $35 shipping fee.
RARECAT Old Toll Allocation
12 Bottles of RARECAT Old Toll Cabernet Sauvignon (Fall)
Audrey Club Old Toll Allocation
Benefits:
· Invitation to special club events.
· Access to large format and library wines.
· Reduced flat rate on all shipping: $25.00
· 2 free tastings annually.
· 40% off stay at RARECAT Villa St Emilion
· Support for club member's charity
· RARECAT Sells all wines in CA and transfers title. We will drop off wines at local shipping companies and storage facilities for our club customers. Wines ship automatically.