RARECAT Mural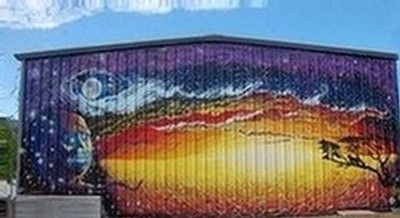 2014: Artist: Alex Dunn, St Helena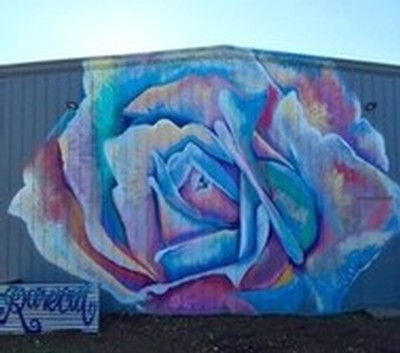 2015: Artist: Jim Fonseca, San Jose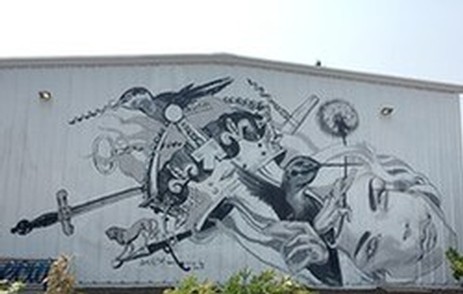 2016: Asylm, Los Angeles
What is Beauty?
"What is Beauty?" is an annual art installation. Each year, RARECAT selects a graffiti artist to interpret beauty from their perspective and create a mural for the side of our RARECAT's offices. The art installation measures 20' x 40' ft on a metal canvas.
2014
Artist:
Alex Dunn
Beauty:
Sunsets, Sacred Geometry and Beauty from within
2015
Artist:
Jim Fonseca
Beauty:
Roses inspired by Georgia O'Keeffe
MORE ABOUT THE ART SERIES
"What is Beauty?" is a series that focuses on graffiti murals painted on a 20' x 40' ft metal canvas.Graffiti is fleeting by nature, often edgy pieces of beauty that challenge our notion of what is art and where it is viewed. New forms of art have always been met with resistence. Art critics found Impressionism shocking, cautioning pregnant women not to view. "It was worth seeing for the same reason that one would go to see an exhibition of pictures painted by the inmates of a lunatic asylum. "-The American Register, 1879, about The Exhibition of the Impressionists. Graffiti originated as an urban art form. Now, it is highly collected by fine art collectors. It is only the beholder that can determine the beauty of a piece. One must enjoy in the present since graffiti, like wine, is often fleeting.
Like art, the beauty of wine is determined by the beholder. Assessing a wine's beauty is biased by one's education, culture and context in which they try the wine. Beautiful wines are often hard to describe, they just inspire us. &A wine's beauty is more than what one finds in a glass, but as importantly, in the conversations, relationships, and memories created while sharing the fleeting beauty of a fine wine.