Rarecat Society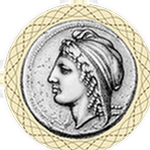 Rarecat Society is an executive networking society geared towards business professionals who enjoy meeting over a beautiful glass of wine. Once a year, our Rarecat Society Club Members are invited to a private party in St Helena for a beautiful day of wine and networking.
RARECAT Society Club
Explore your palette with confidence.
As a member of RARECAT Society, you will receive premium wines
delivered to your door at great prces. RARECAT Society provides you a simple and easy way to explore your palette. We encourage you to share these wines with people you want to know better. Open them with confidence, give them as gifts, knowing each wine is beautiful and limited production.
3 Shipments per year: January, April, November
3 bottles per shipment: 1 - RARECAT Rosé, 1 - RARECAT French Sparkling, 1 - R.CAT Red Napa Valley
Price: $140.00 (wine & shipping) + sales tax
Club Benefit
RARECAT Society Party in August, free for club members.
Notes:
You will receive your first shipment at time of sign up.
You will then be added to the next club shipment date.
Minimum 3 shipment commitment required.
Upgrades are available.